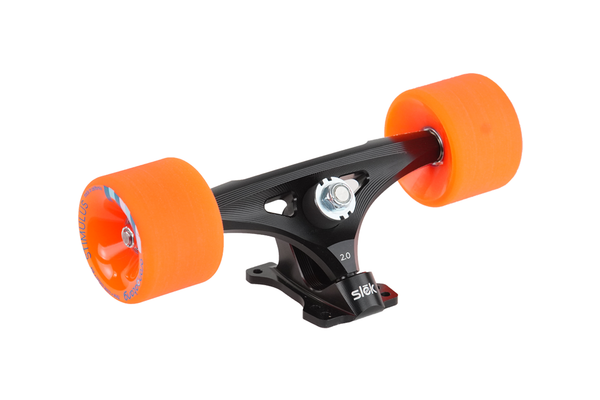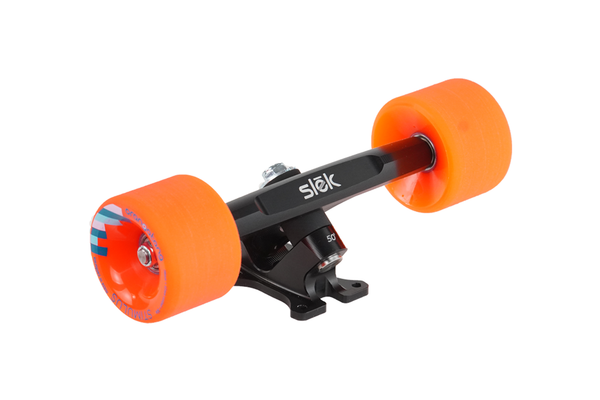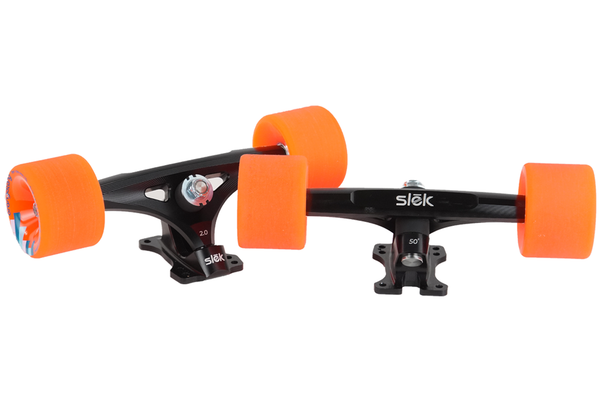 Slēk 2.0 Skateboard Truck w/ Wheels Includes: 
Hanger and Baseplate: Machined 6061 T6 Aluminum; 50-degree, reverse kingpin; anodized.
Axle: 

9.5" axle width

Machined 17-4 h900 stainless steel.
70mm Orangatang Stimulus Freeride Wheels. 80A, 42mm riding surface.
Bushings/Pivot Cups: Custom urethane bushings; custom Acetal pivot cup.
Performance Bearings: Sealed, lubricated, high precision.
Also Includes: riser, attachment hardware, and reusable cotton drawstring bag.
*Wheels included*