Black on Black Longboard Complete w/ Float-Tec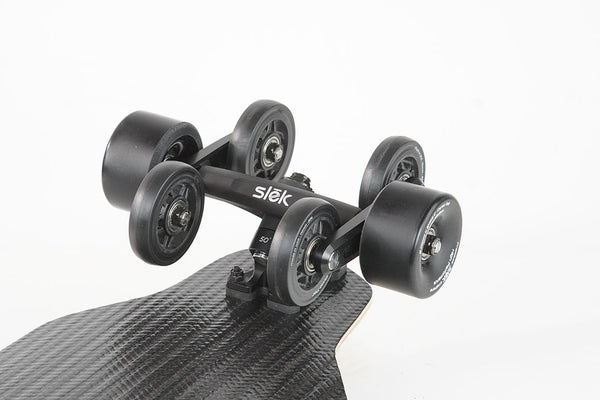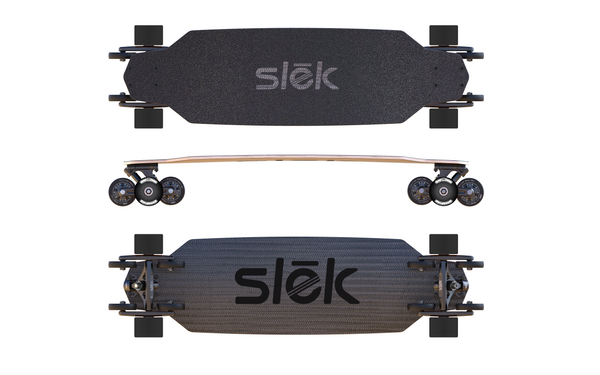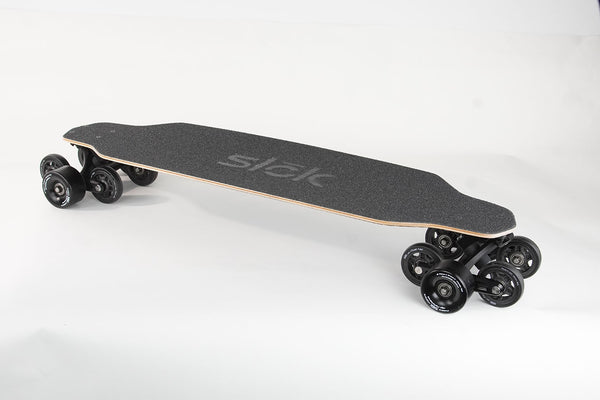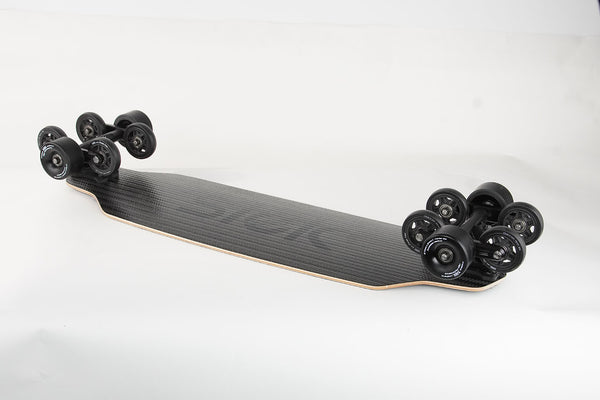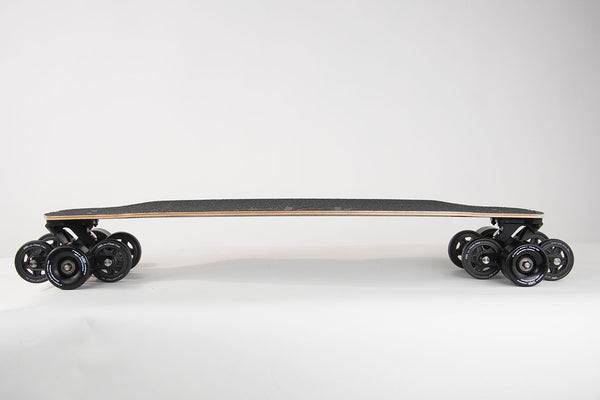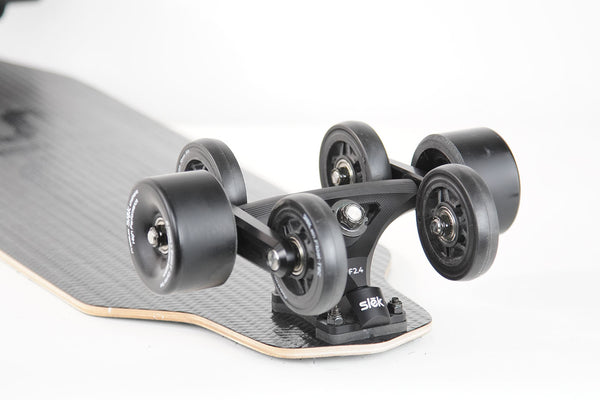 The Longboard is symmetrical in shape, so it skates the same in both directions. This shape integrates speed and comfort, thus making it and ideal option for long distance riding/commuting.
Spec:
Width: 9.5"
Length: 33.25"
Wheelbase: 27"
Mellow Concave
Float-Tec 2.4 Trucks in the front and back.

70mm Premium 

Slēk Wheels. Medium Durometer, 34mm Riding Surface.

Performance Bearings
Flex Options 
Regular: Four Layers of Hardrock Maple. Top and Bottom Layers of Tri Axial Woven Carbon Fiber.
Stiff: Five Layers of Hardrock Maple. Top and Bottom Layers of Tri Axial Woven Carbon Fiber