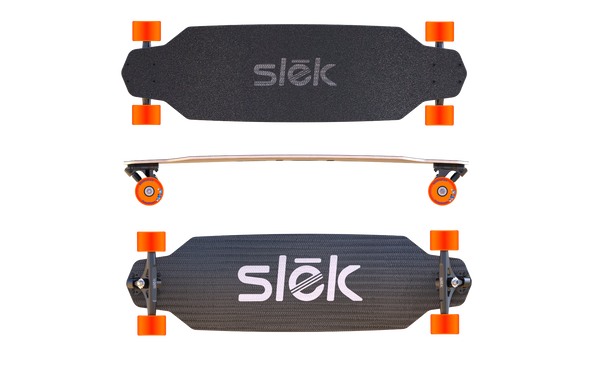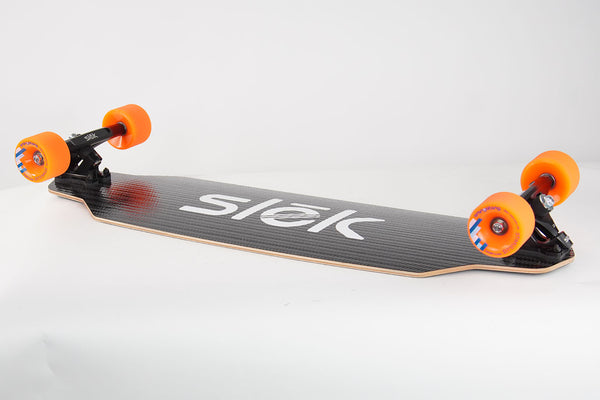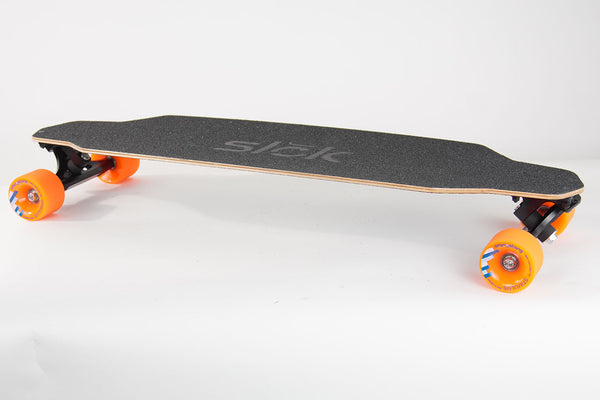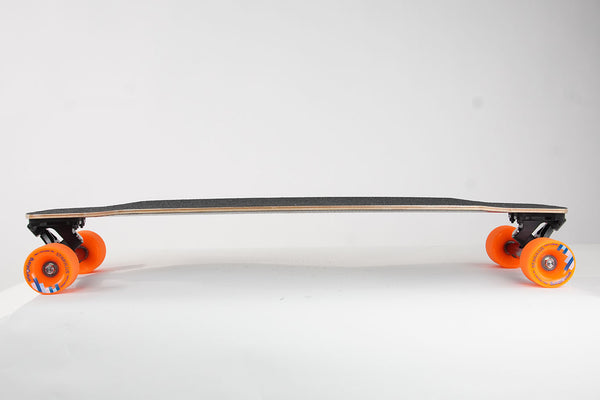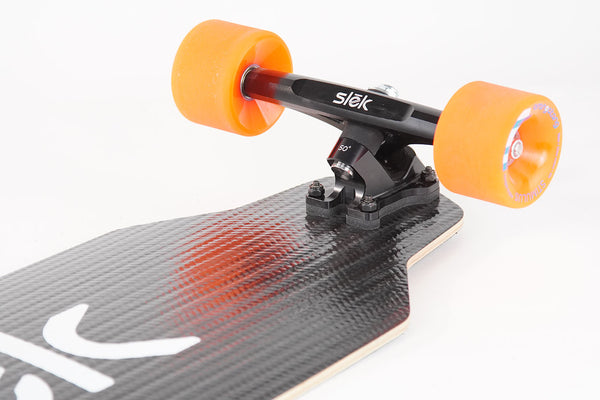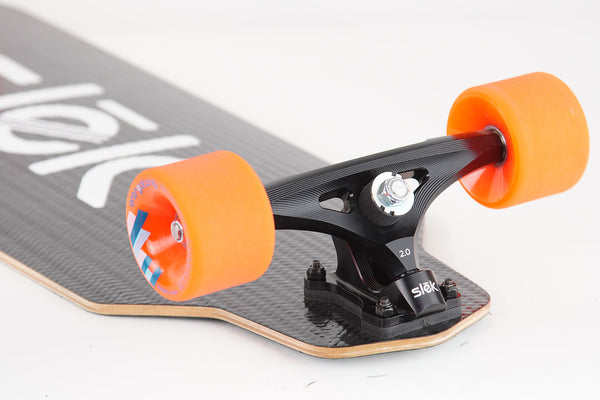 The Longboard is symmetrical in shape, so it skates the same in both directions. This shape integrates speed and comfort, thus making it and ideal option for long distance riding/commuting.
Spec:
Width: 9.5"
Length: 33.25"
Wheelbase: 27"
Mellow Concave
2.0 Trucks in the front and back.

70mm Orangatang Stimulus Freeride Wheels. 80A, 42mm riding surface.

Performance Bearings



Flex Options 
Regular: Four Layers of Hardrock Maple. Top and Bottom Layers of Tri Axial Woven Carbon Fiber.
Stiff: Five Layers of Hardrock Maple. Top and Bottom Layers of Tri Axial Woven Carbon Fiber